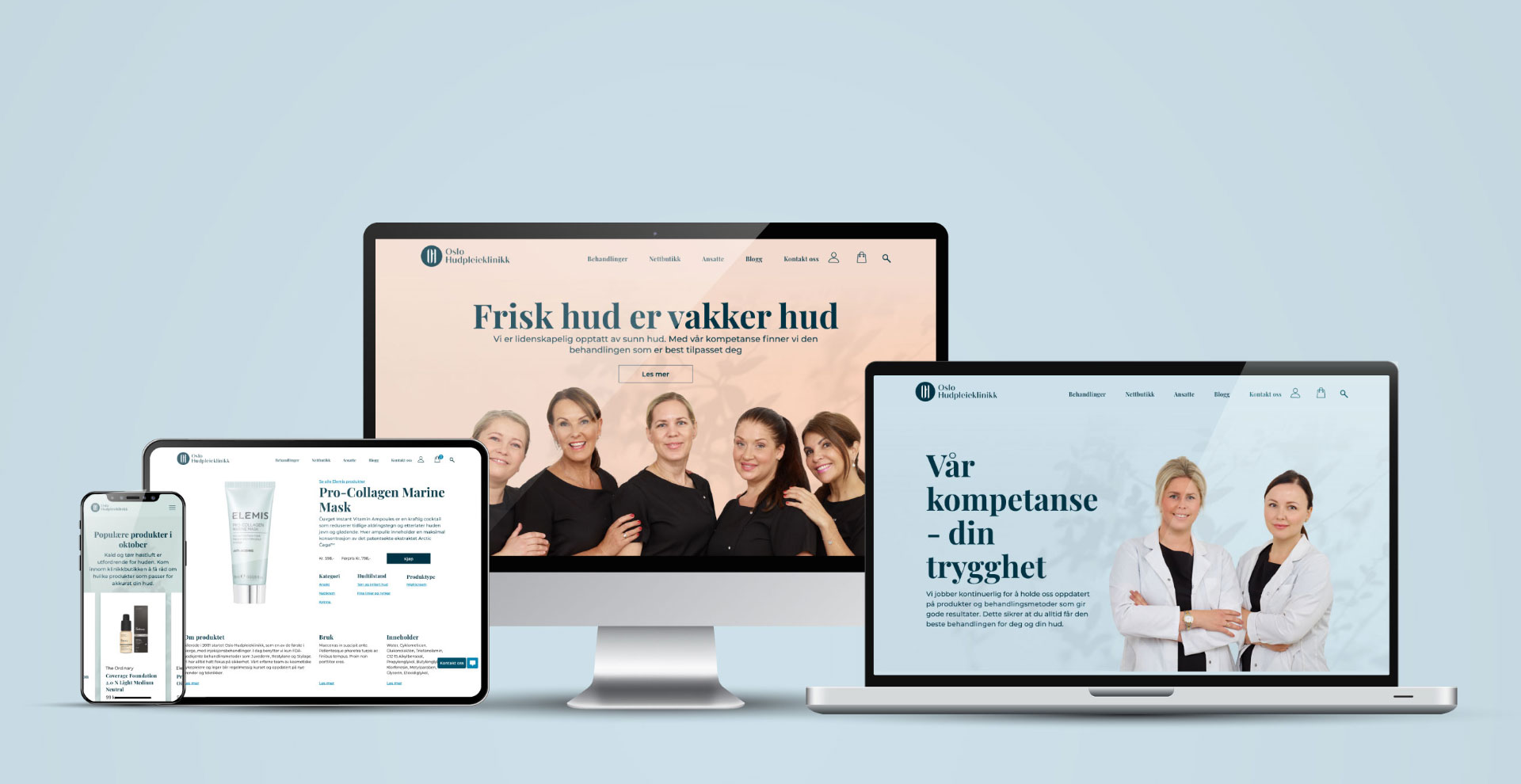 There are no shortcuts for lasting beauty – How Oslo Hudpleieklinikk stayed ahead in a highly competitive market
About Oslo Hudpleieklinikk
Oslo Hudpleieklinikk is the largest chain of skin care clinics in Norway. Oslo Hudpleieklinikk is recognised as a trusted provider of quality skin- and beauty treatment after more than 30 years in the industry.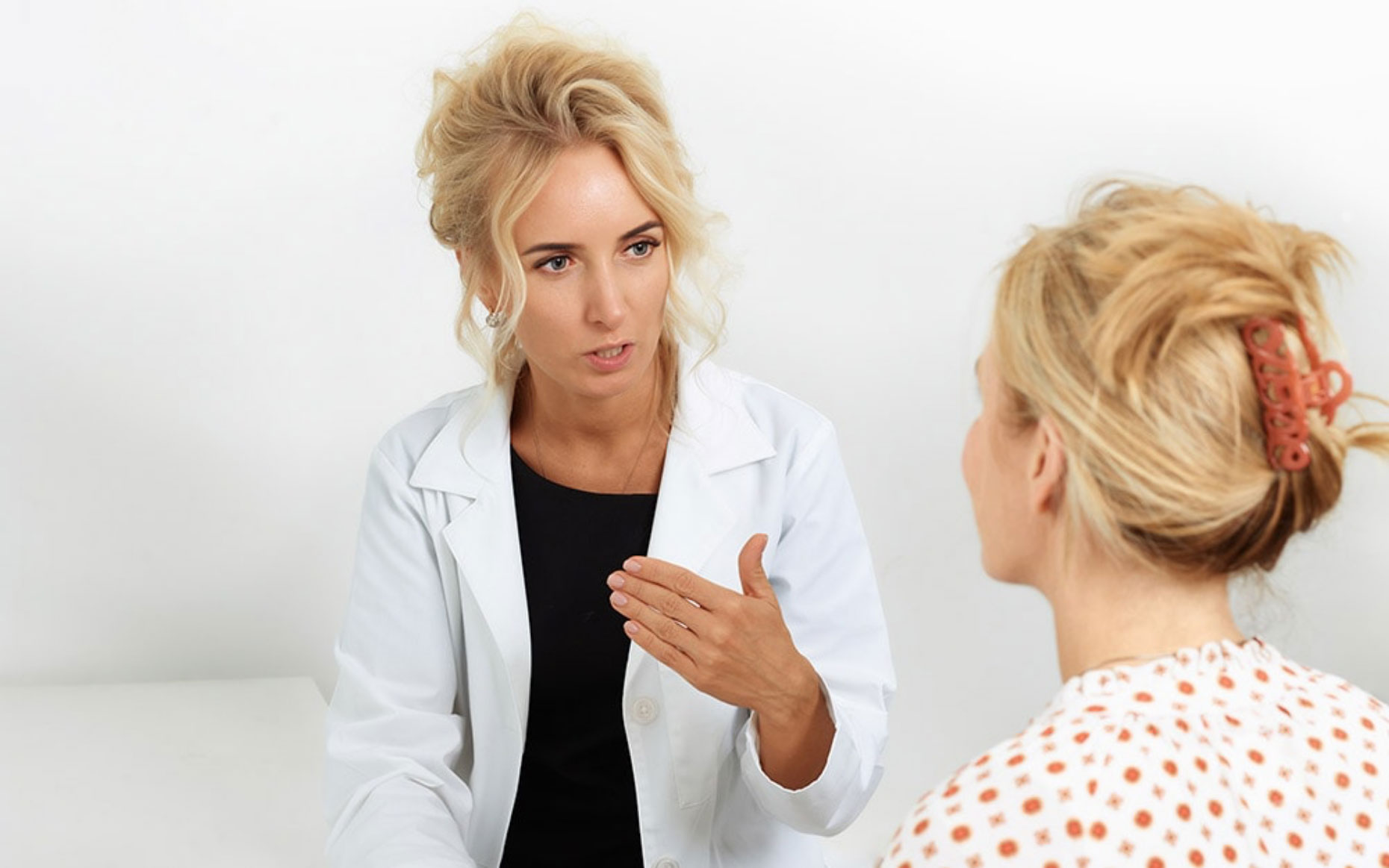 In a fast paced, and highly competitive sector such as the beauty industry its critical to stay one step ahead of competitors. Oslo Hudpleieklinikk found themselves challenged by smaller companies promising miracles for pennies. It was time to fight back.
Working closely with Oslo Hudpleieklinikk, the Glitch team analysed the industry drivers and consumer trends to form a clear picture of the industry. What we discovered was while most actors were selling miracle treatments, Oslo Hudpleieklinikk were selling long term solutions for healthy skin through tailor made deliveries adapted to individual needs and individual skin conditions.
There are no miracles in branding and there are no miracles in skin treatment. Oslo Hudpleieklinikk knows this better than most actors after 30 years of operation. Success is about building long term trust with your target group and adapting your value proposition to a marketplace that is constantly changing.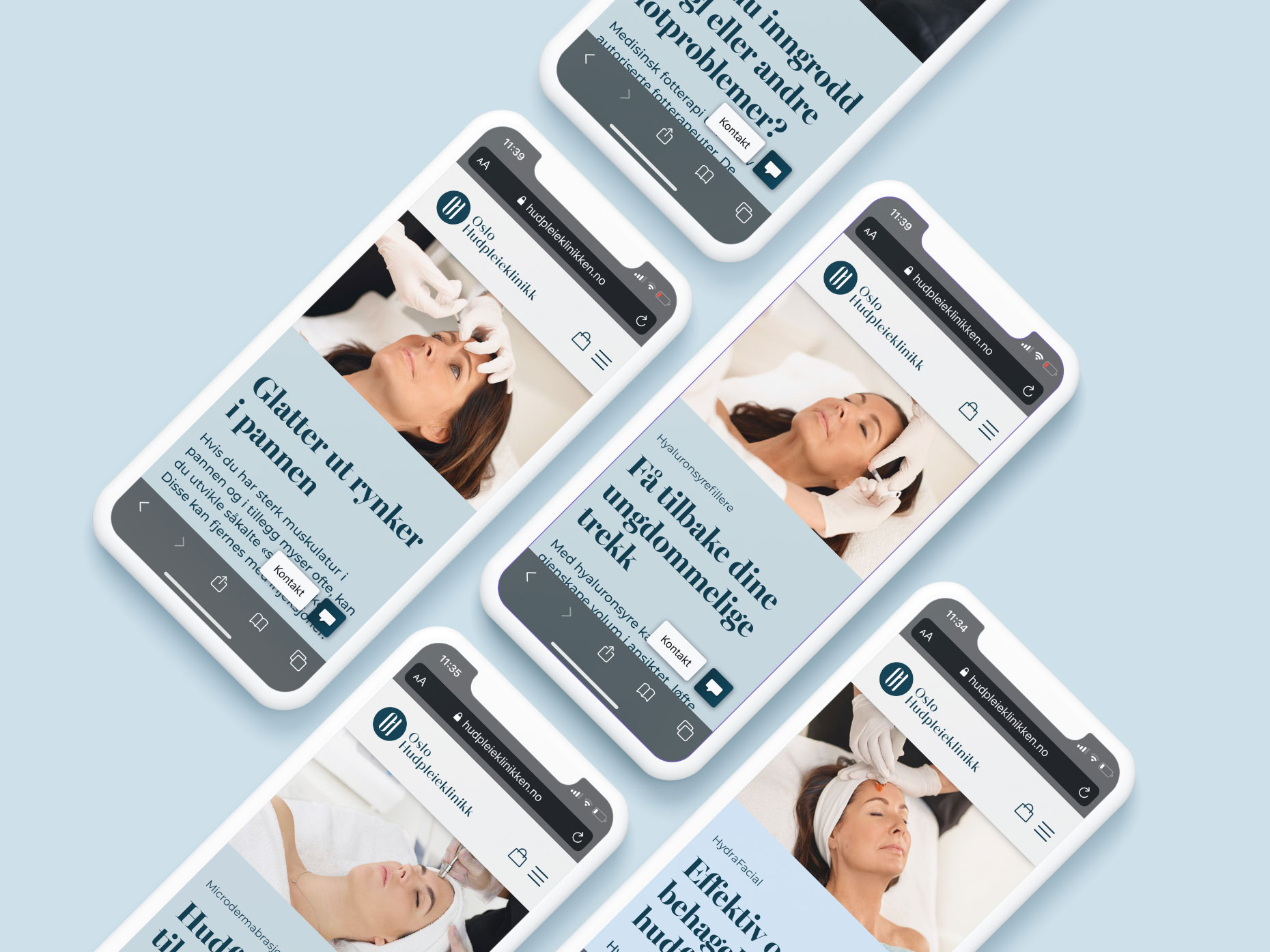 Tailor made treatments for everyone
Everyone wants a skincare treatment that is tailored to their skin type, age and economy. Using this philosophy Glitch created an e-commerce platform structuring content based on typical customer needs, while suggesting different treatments based on skin conditions.
This allowed us to combine the clinics medical expertise with products, user needs and skin conditions, ensuring customers establish long lasting connections based on the clinic's medical expertise.
The e-commerce platform also acted as a gateway, suggesting tailor made treatments and inviting potential customers to take the next step into a dialogue or face to face consultation.
Through their new website, Oslo Hudpleieklinikk emphasise their leading industry knowledge and long term approach towards healthy skin, highlighting them as a trusted partner of choice for their customers.
"Oslo Hudpleieklinikk have one of the most competent team of skin care professionals in Norway – Our objective was to explain how that translates into value for their customers"
Key services
Logo design
Graphical profile
Copy writing
E -commerce web site
Packaging
Photo
Stationaries
Social media content
Digital signage
Campaigns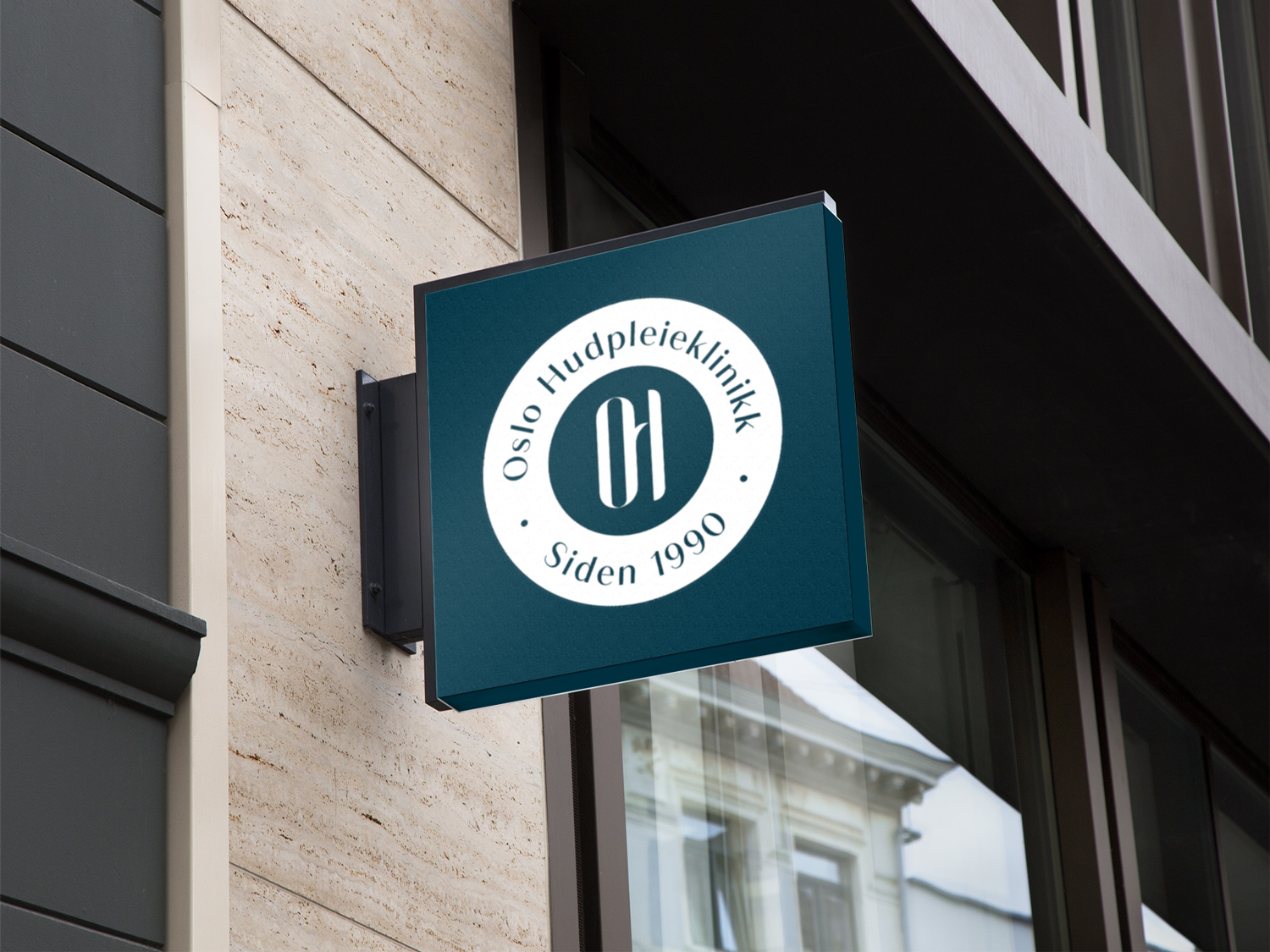 Brand stories have to engage your customer on a rational and emotional level
Good communication always emerges from a deep understanding of how a brand interacts with its target customers. Our work with Oslo Hudpleieklinikk's brand platform gave the company insights into how their brand values give direction to the stories they tell, and how these stories meet their customer needs.
When we work with a well established brand like Oslo Hudpleieklinikk, it's critical to look at the brand from a historical perspective. We look back to identify what made this brand survive throughout all those years, discovering it strengths and aligning them to a contemporary context. Our solution for Oslo Hudpleieklinikk was to be more clear and direct – show the target group what a great team of experts they would meet at the clinic and show them how this team would meet your individual needs.
Once we had a locked in the brand platform, it was time to use our creative force to give life to the brand. We created a logo that emphasised Oslo Hudpleieklinikk's long term presence in their industry, supported by a simple symbol that would be easy to apply to all kinds of marketing material.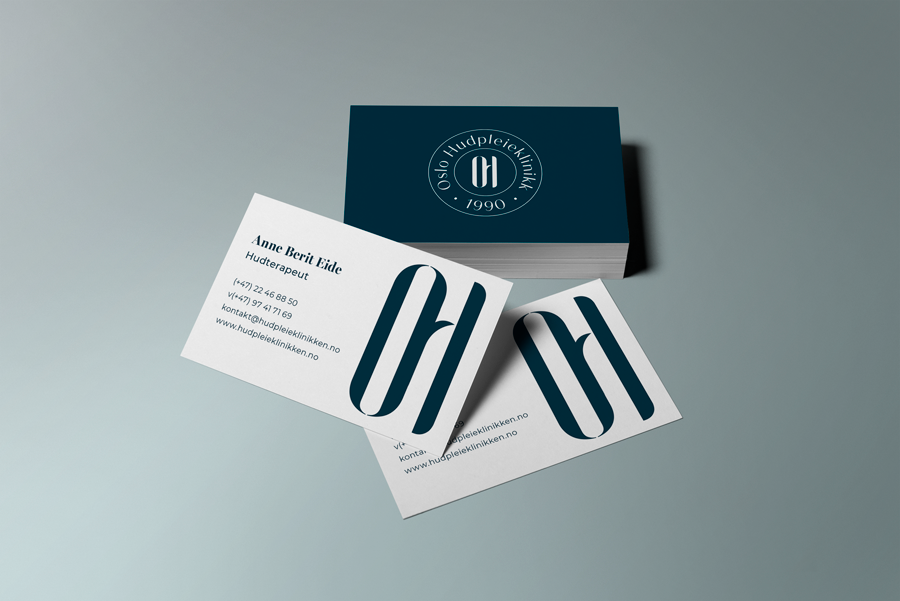 To execute a brand across multiple platforms and channels requires multiple skills
At Glitch we are not afraid of taking on large clients with a wide range of communication needs. There are many synergies between the different channels we produce content for. A video or a story needs to find its way into multiple formats in order to be cost efficient. This approach allows for any piece of text, image, or motion graphic to be re-used across channels and platforms.
Optimising each story to different media is critical to meet the customers on the right device and in the right context. Monitoring of campaigns and SEO performance of the website also plays an important role in reaching the right audience with your message.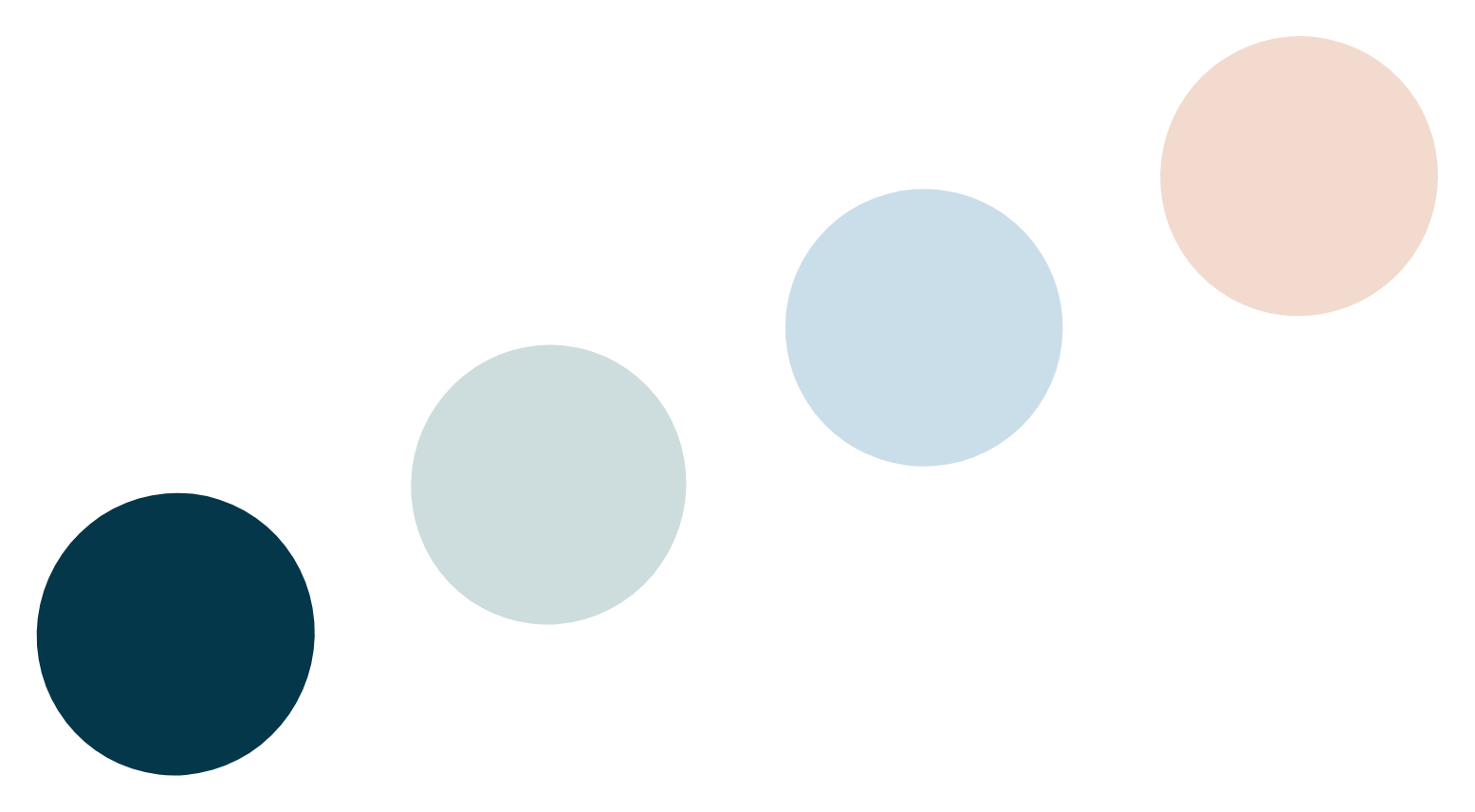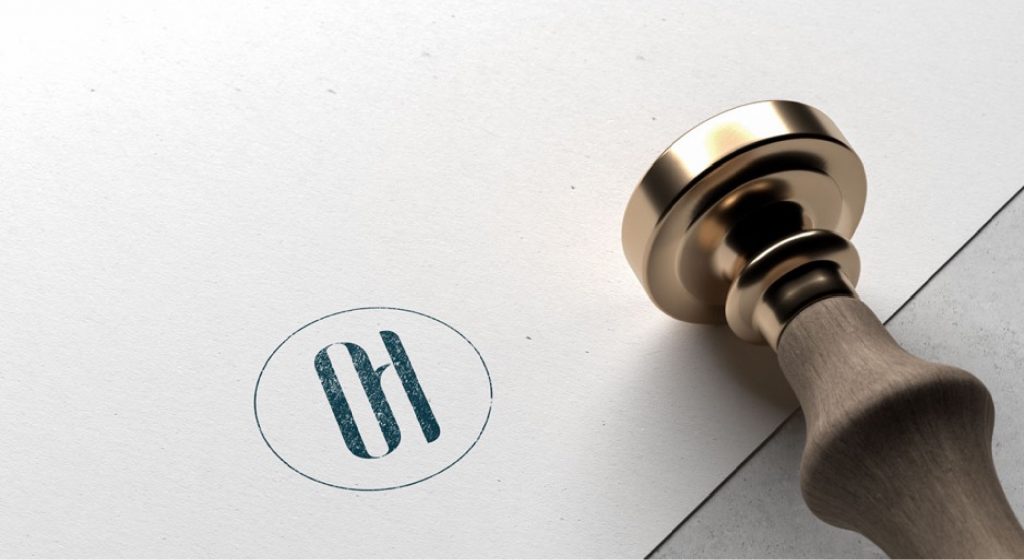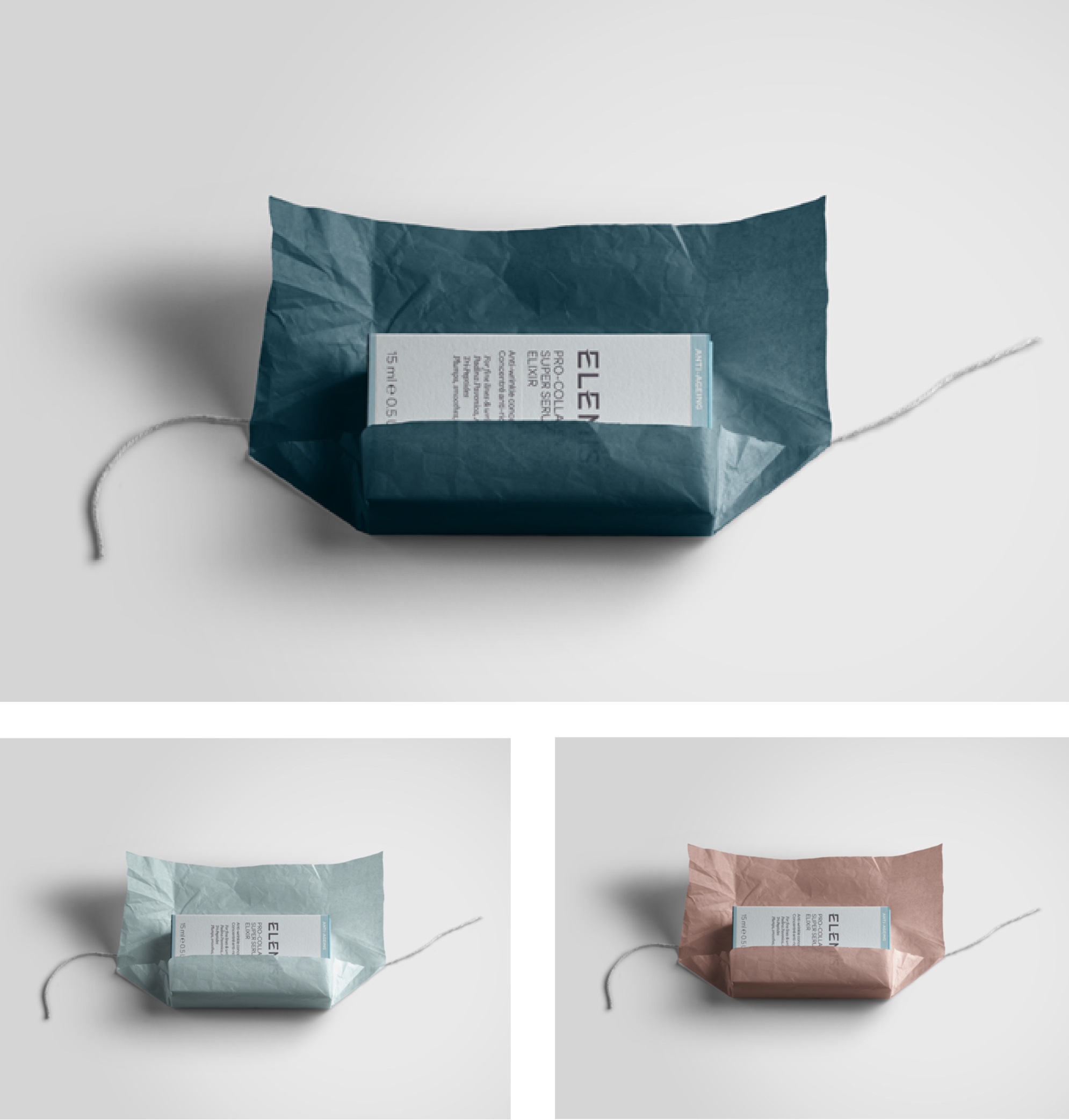 The graphical profile were clean and simple with one main colour supported by 3 accent colours connecting the brand to a clean Scandinavian tradition. The only graphical pattern we added was shadows of leaves that suggested an approach to organic non harmful ingredients in their product range. The pattern was used as graphics as well as motion element on various productions.
Meet the experts
The rebranding of Oslo Hudpleieklinikk would never have been possible without the willingness of a highly competent team. In the end – it is the people in the organisation that are the best brand ambassadors. Our approach in this project was to use any opportunity to let this team shine. Show them to their customers and give them the space they need to share from their knowledge.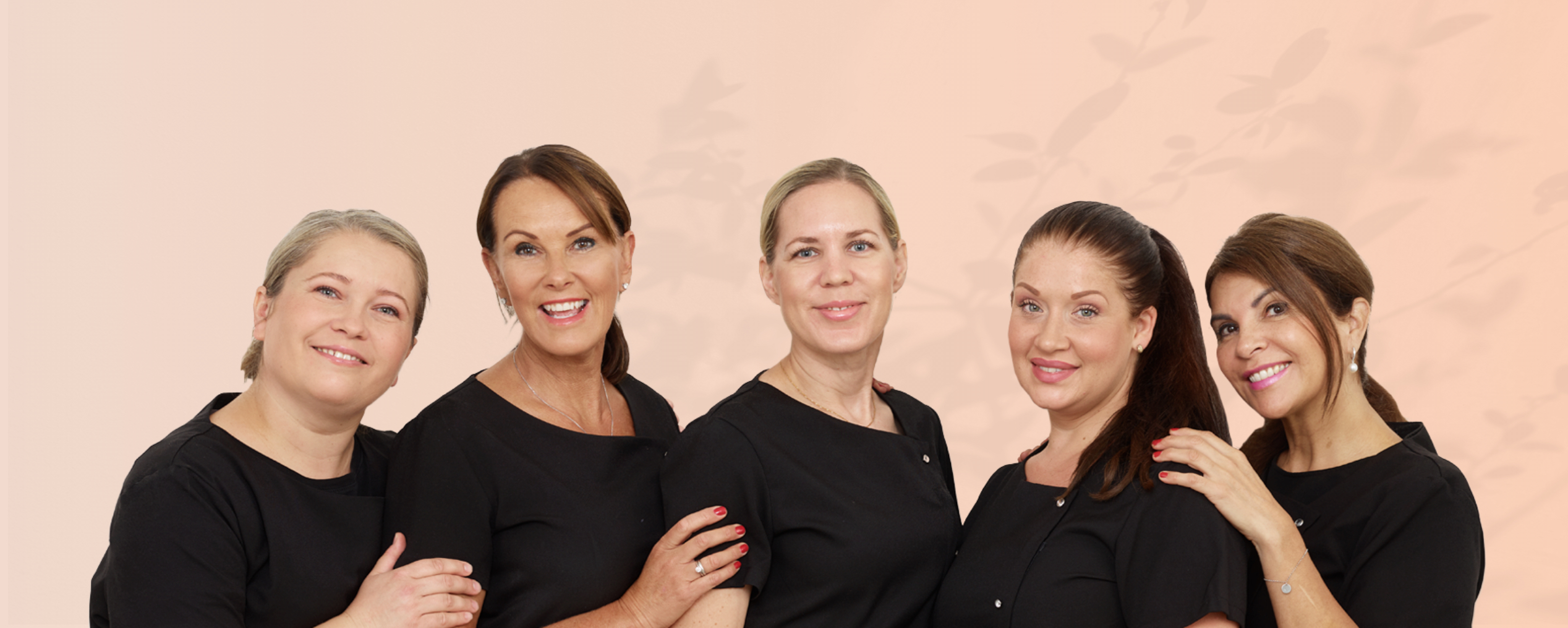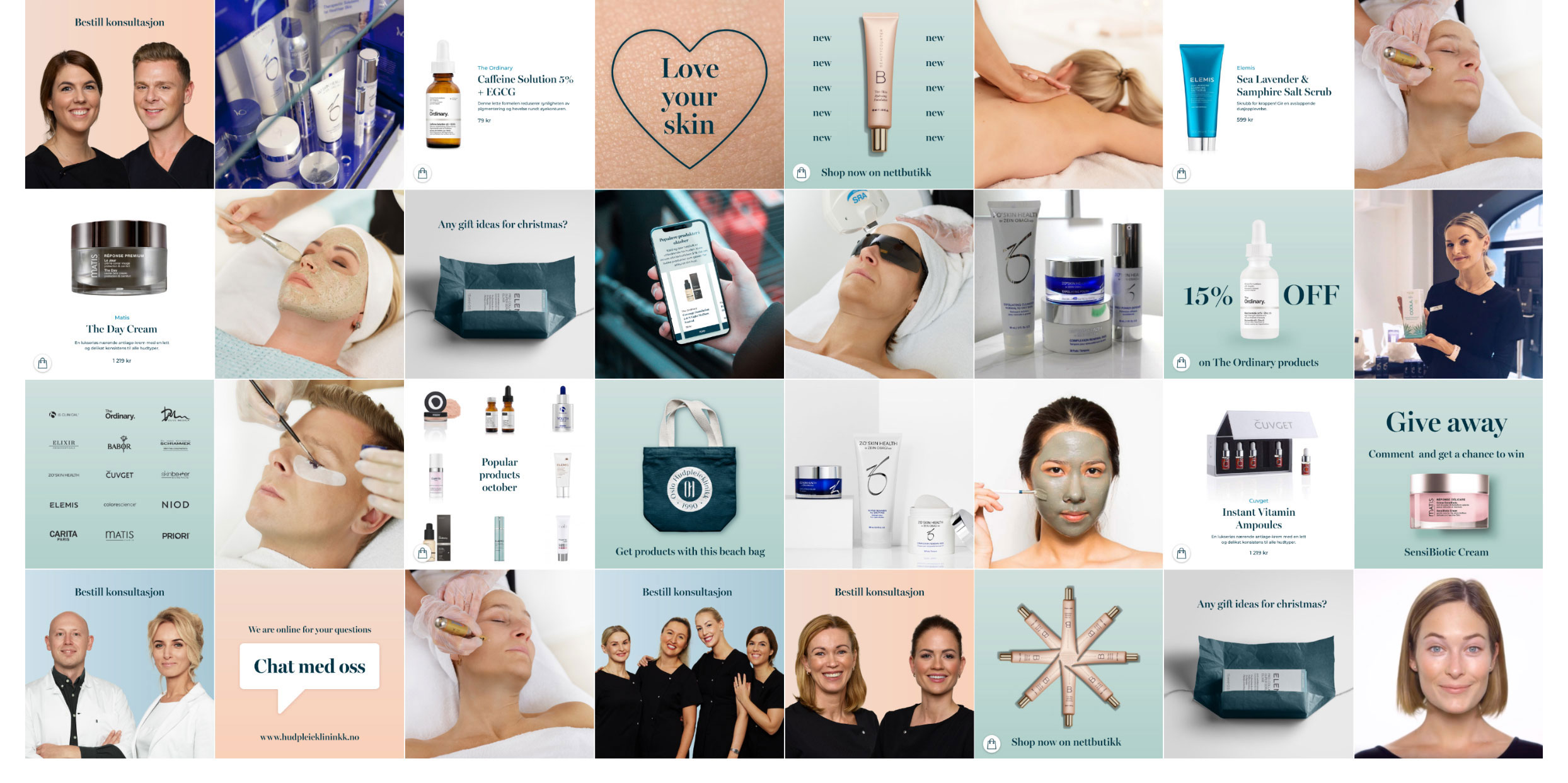 Social media is key to reach your target group
To keep the social media accounts alive and attractive is easy if you have expertise you want to share. The hard part is often to find time and resources to keep these channels active. For Oslo Hudpleieklinikk we created templates that would uniform their communication across their social media channels. With simple templates Oslo Hudpleieklinikk was able to maintain their brand appearance without the need of external agencies.
Planning and executing campaigns is a time consuming activity. In addition we often experienced that there were things in media that we had to act on fast. A successful campaign plan is critical but ad-hoc needs will always play an important role when social media becomes your most important channel of communication.
Be more of your true self
In Glitch we strongly believe that all the companies we work with have something truly unique and special. Good marketing is when we together with our customers identify what truly makes the brand special and different. Oslo Hudpleieklinikk had more than enough uniqueness within the organisation – it was merely a question of creating the right environment for this uniqueness to shine in front of their target group.
At glitch we dont create brands – we are good listeners and show our clients how their uniqueness translates into a verbal and visual language.
Unlike many other actors in the skin care industry Oslo Hudpleieklinikk never compromise their integrity. Long term beauty will always be a product of good dialogue between the experts and their customers.