Digitizing your exhibitions – How Delta Electronics created an interactive web-based exhibition platform during the COVID19 crisis
About Delta Electronics
Delta Electronics is a global 2000 company focusing on critical infrastructure and power solutions for customers around the world. Founded in 1971 Delta's mission is to provide clean and energy efficient solutions for a greener future.
Exhibitions, trade shows and industry fairs can be an important channel to connect with your end customers. They not only allow face to face time with prospective customers, but also a space to display and promote your product and service line to a live audience. For many global enterprises exhibitions are a critical part of their marketing & sales drive, however the COVID19 crisis cancelled the majority of events over 2020 and forced organisations to re-think new ways of reaching their target audience.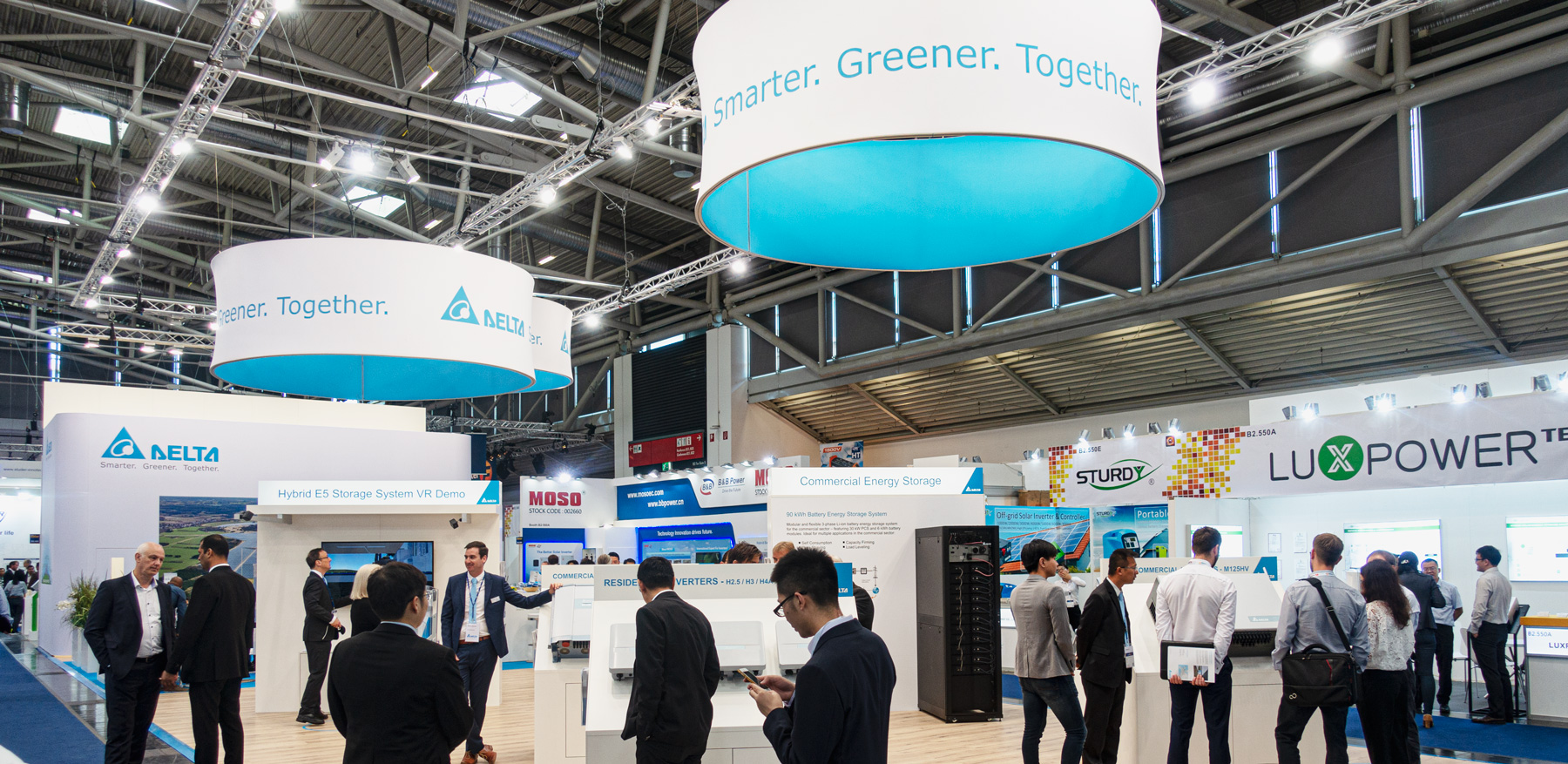 Founded in 1971, Delta Electronics has grown exponentially into a global 2000 company. Focusing on critical infrastructure, cooling and power solutions, Delta has a wide spectrum of products that they offer to their customers all around the world. Due to their wide range of products, coupled with offering complex holistic solutions, Delta relies on exhibitions and trade shows to present their product line to prospective customers and participates in events across dozens of countries every year. 2020, however required Delta to change direction rapidly, and they approached Glitch to see how we could help.
Working closely with their corporate marketing team we explored how Delta could exhibit their products and solutions to a global audience online. After exploring various solutions, it became clear that Delta wanted to do something that hadn't been done before – this approach always peaks our interest at Glitch.
An exhibition stand in your browser
We proposed developing a fully interactive exhibition space for Delta to exhibit their products and solutions while loading seamlessly in any browser without any installation or plugin on the user end. Delta jumped at the idea and over several weeks of workshops and research into technology solutions we decided to move forward with a WebGL platform, built within the Unity3D game engine. However executing the solutions was a technological feat.
Capturing Delta's products and solutions
Our first step was drilling down across the nine business areas that Delta cater to, identifying key products and solutions and the best way to imagine them in our digital exhibition. Working across nine departments in several offices the Glitch team coordinated with each respective marketing team to pull together reference image and CAD files to model each product while working closely with Delta corporate marketing to create the overall look and feel of the digital exhibition stand.
"How do you deploy a fully interactive exhibition platform into a browser, without any installations, plugins and a seamlessly fast load on the user's end. This was the key challenge we had to overcome for Delta."
The face of Delta's Digital Exhibition
A human element within the experience was very important for Delta. We therefore created Delta's exhibition hostess 'Eva', a fully animated character who guided you through the experience, introducing products and business areas as well as keeping you engaged and entertained along the way. Eva was animated for both real time animations, used in the experience, and pre-rendered animations used for the introductory video and teaser videos.
Key features
Browser based fully interactive experience
Powered by WebGL
Uses Content Delivery Networks for seamless loading
Captures user data & traffic for monitoring purposes
No installations or plugins required
Powering a web based interactive experience
To build and deploy a fully interactive web based platform we chose the Unity game engine, and WebGL. This allowed for a seamless experience for the user, without the need for any installations or special plugins and was compatible with 98% of internet browsers. However pioneering into new technology is never easy, and Glitch's development team worked around the clock to overcome a long list of barriers faced when deploying such a complex solution into the limitations of a web browser.
With over 200mbs of data being loaded when you visit the Delta digital exhibition it was critical that loading was quick and easy. This was solved with two features. The first was a fully rendered video of Eva introducing the Delta digital exhibition. The second was a Content Delivery Network solution meaning the WebGL application was seeded across servers around the world. When a user visited the site, the closest server to their location would send the data ensuring a super-fast load every time.
"Glitch Studios helped us quickly shift direction during the COVID19 crisis, and delivered a cutting edge digital platform for us to exhibit our products and solutions"

Reaching your global audience
Delta's digital exhibition platform was built within 9 weeks, and launched in early July 2020 to coincide with Hannover Messe Digital, an online event of lectures and live presentations. The platform was a bold step for Delta and Glitch into a new and rapidly emerging web based technology. Delta were quick to realize a marketing and sales shift in direction was needed during the COVID19 crisis, and had the foresight and pioneering spirit to pivot into new technologies to reach their customers. It was a great experience to work with Delta on their digital exhibition.
Visit Delta's Digital Exhibition on your browser
Not compatible with mobile devices