The cradle of Norwegian democracy – Bringing history to life with 360 photospheres
About Eidsvoll 1814
The Eidsvoll 1814 museum is responsible for curating and caretaking of the Eidsvoll manor, which was the location in which the Constitution of Norway was signed on the 17th of May 1814 by 112 representative delegates from around Norway.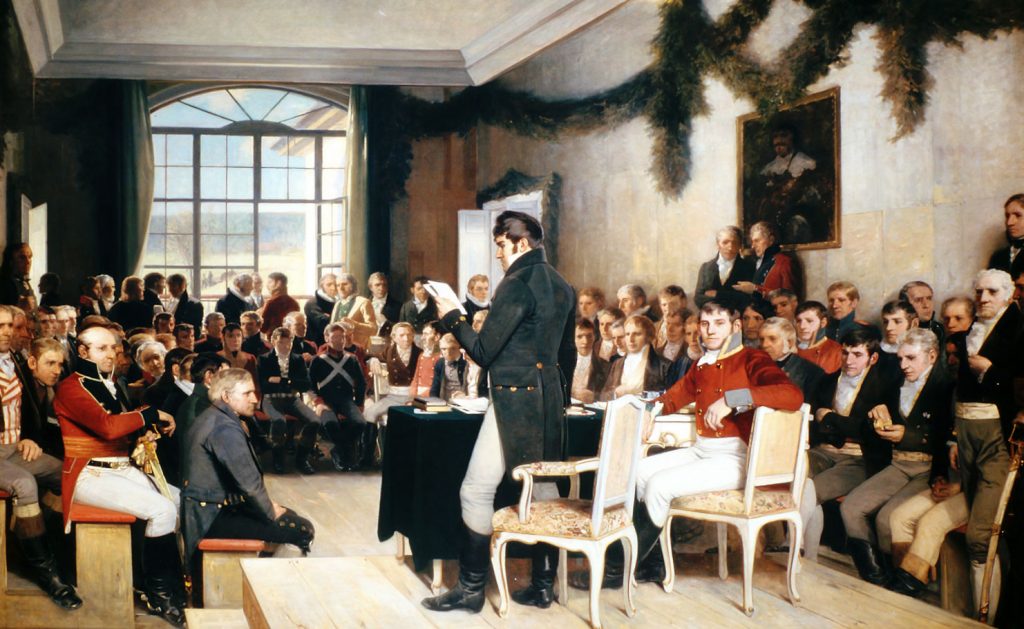 In the aftermath of the Napoleonic wars, a political revolution took place in Norway. 112 delegates gathered to declare Norway an independent nation, and over six weeks of heated debate gave the country a new constitution – the most liberal and democratic of its time. These historic events took place at the Eidsvoll Manor, located just outside of Oslo in Viken County.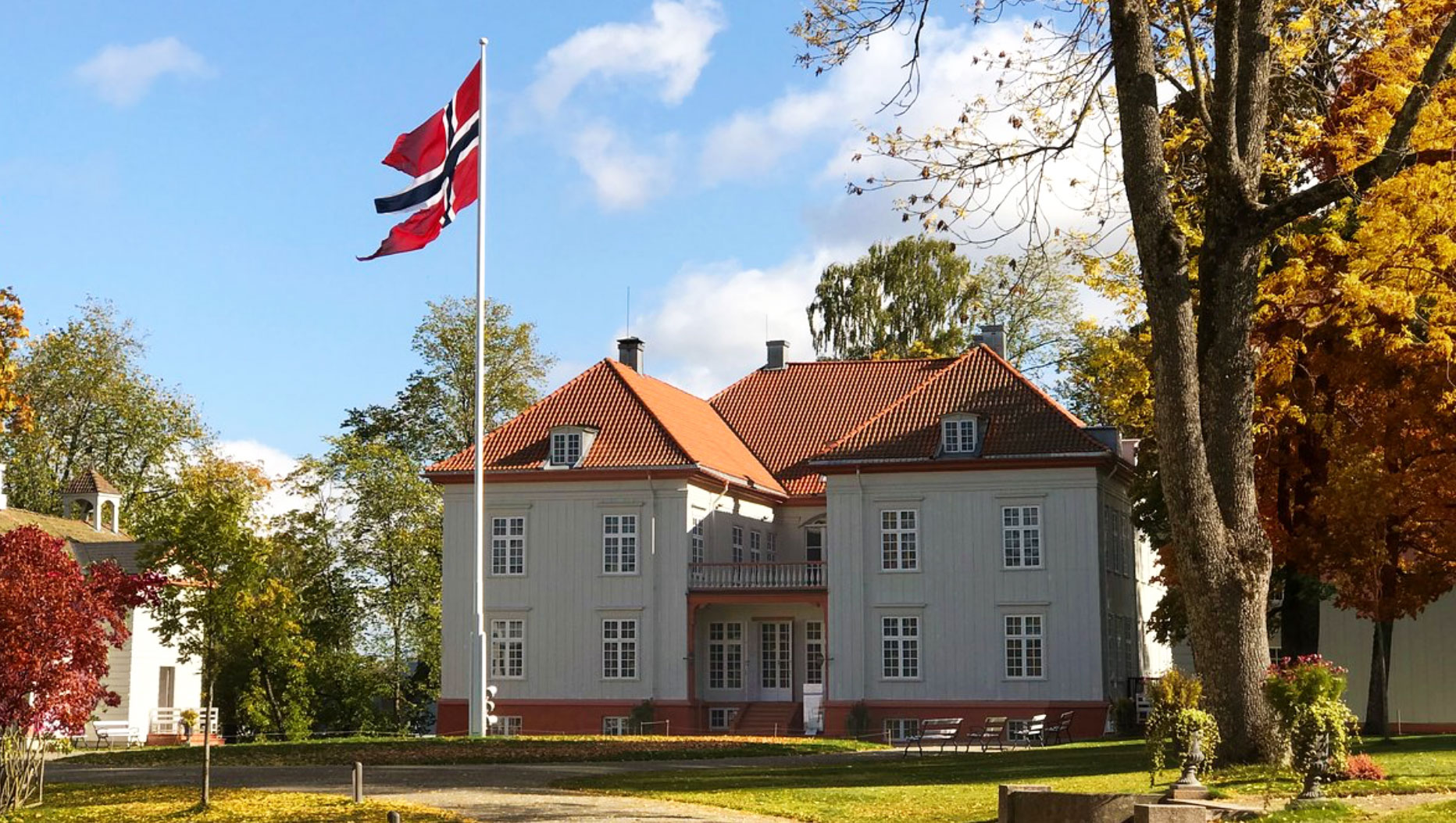 Today the Eidsvoll 1814 museum is responsible for curating the Eidsvoll manor, and communicating the history of the Norwegian constitution and its impact on society. However, located in a remote region of Norway means they have limited audience reach, in particular with individuals who have restricted mobility such as those in hospitals, care homes or prisons.
Together with Eidsvoll 1814, Glitch explored how immersive technologies such as high definition 360 photospheres in combination with virtual reality could transform the way audiences engaged with the Eidsvoll Manor and its history in a narrative driven experience.
"360 photospheres provide remarkable visual quality while being cost effective, and is an easy to use solution for capturing a real world space and bringing it into virtual reality."

Key features
High definition 360 photosphere narrative experience
Green screen actors placed inside each 360 sphere
Deployable across all mobile VR devices including Oculus Go
High fidelity, high mobility
Built in the late 1700's the Eidsvoll manor is a beautiful example of neoclassical architecture with a recently renovated interior. Our challenge was to capture this space in such a way that preserved its unique beauty, but that could also be used in a mobile VR solution, on a limited budget.
Using 360 photography taken on a medium format camera system allowed us to capture the Eidsvoll Manor in a high visual fidelity. This technique uses several images taken from a fixed point and stitched together create a 360 degree photosphere in 8K resolution. After several days on location the images were fed into our rendering pipeline and imported onto wireless, lightweight and easy to use Oculus Go virtual reality headsets. Our next step was to bring these spheres to life.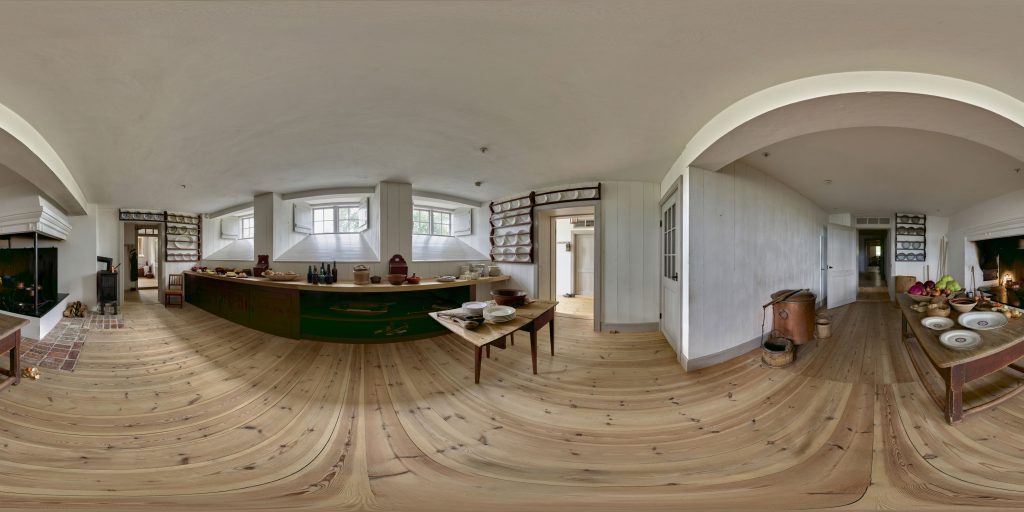 Be part of history
Allowing a user to explore the building interior was not enough, we wanted to take them back in time and examine history up close. Working with the Eidsvoll 1814 museum we created an interactive experience in which users could meet with historical figures who were central to the events leading up to the declaration of Norwegian independence. Portrayed by real actors filmed on green screens in period costumes and then keyed into the 360 photo spheres, each of these actors represented 'echoes from the past'.
High-quality 3D photogrammetry objects from within the manor were also scanned and implemented allowing users to explore otherwise inaccessible pieces up close. The result was a highly immersive user-driven exploration tour through the Eidsvoll Manor encountering historical figures and objects, culminating in the historic moment delegates from across Norway signed the Norwegian constitution into existence. The project was completed late 2019 and launched in 2020.
"Glitch has done a fantastic job of capturing the Eidsvoll House in a series of highly detailed 360 spheres, and brought them to life with live actors. This project has helped us reach far and wide, and we are really pleased with the results"
Democracy everywhere
Working with the Eidsvoll 1814 museum was a great experience for Glitch. Their passion for the history of democracy and the symbolic importance of the Eidsvoll Manor coupled with their drive to reach the widest possible audience pushed us to think outside of the box in achieving their goals of a narrative driven VR experience.