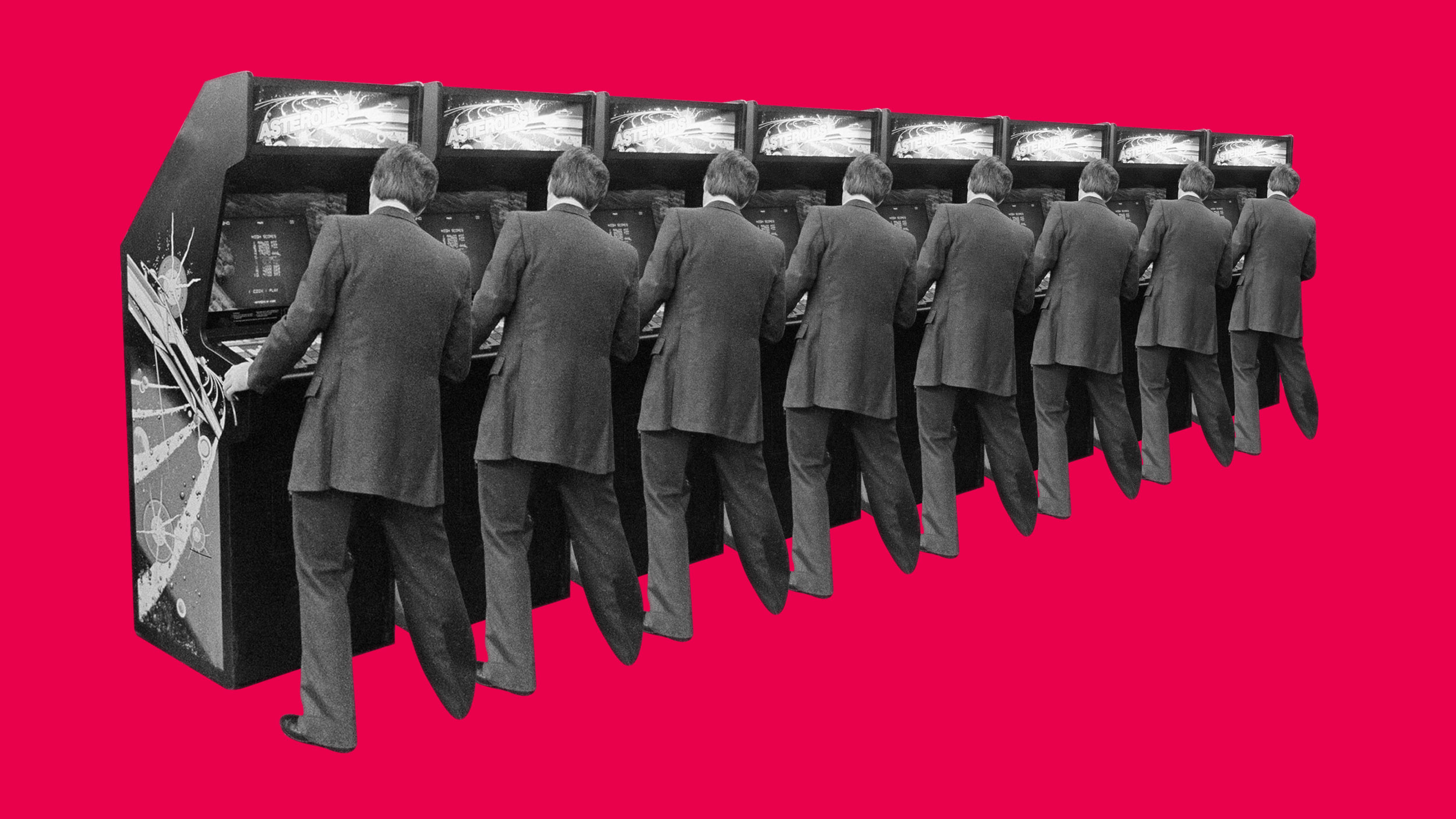 The renaissance of the classic arcade
November 2019
The 1980s are probably a fond memory of childhood misadventures for most readers my age, epitomised by legendary cultural milestones such as Indiana Jones, E.T, Michael Jackson, MTV, the Rubik's Cube and of course the video game arcade.
Buzzing with lights & synthesized sounds the arcade has burnt itself into the minds of a whole generation of 1980s youths as the place aliens were fought, dragons slayed, princesses saved and ghosts eaten. Video games at the time were expensive, large in construction and still somewhat misunderstood and unfamiliar to the mainstream consumer, and therefore found a home in fixed installation arcade hubs around the world which kids of all ages frequented.
With virtual reality we are seeing a very similar trend, the hardware is still quite expensive (though 2018 should yield some more accessible price points), inconveniently bulky, requiring a large amount of space to use properly and too unfamiliar to the average consumer to justify such a high price to want to own one. This is leading to a resurgence of fixed installation entertainment hubs, this time around offering a plethora of virtual reality experiences with some even dubbing this early period in VR as the renaissance of the classic arcade.
These hubs range from premium installations down to budget experiences. On one end of the spectrum we have experiences like The Void, which has found endorsement from brands such as Star Wars and Ghostbusters allowing users to explore virtual worlds using backpack mounted PCs and augmenting the experience with real world stimuli such as heat lamps, physically mapped objects and the ability to set off on the adventure with your friends. These experiences usually last between 15 – 20 minutes and are as immersive as they come for 2018.
Somewhere in the middle we have actual virtual reality arcades which are usually large open spaces with individual virtual reality pods or sections for users to load up an experience from a library and get playing. Other users can hang around and watch them play or jump into VR themselves to compete or cooperate in the same experience. The experience is shared either inside of VR or outside of VR as these spaces, just like traditional arcades, position themselves as social hubs.
And on the lower end of the spectrum we are seeing pop up virtual reality installations in shopping centres, malls and other public spaces charging users for a short experience with a mixed bag of quality on offer.
Not only are these installations & arcades a great throwback to the arcade industry of the early 1980s but also suggests a similar pattern of emergence for the technology and industry as a whole. As more people try virtual reality and it permeates our definition of mainstream entertainment, hand in hand with a continued reduction in cost for the technology, we will naturally see a shift from fixed installation virtual reality towards consumer confidence in owning virtual reality and for its mass adoption.
Until that time, roll on the nostalgia train! I'm heading to a VR arcade.