Exhibiting your products in a virtual showroom – How Eltek used virtual reality to pioneer into an immersive marketing and sales solution
About Eltek
Established in 1971, Eltek is a world leader in high-efficiency power electronics and energy conversion solutions. With over 2000 employees across 40 offices and clients in more than 100 countries, Eltek is a recognized name within the industrial and telecommunication industries worldwide.
Some products and services are either too large or too complex to lend themselves effectively to traditional marketing & sales solutions. This can result in inflated marketing costs and challenging sales, in particular within industries such as datacenters, marine & offshore and telecoms.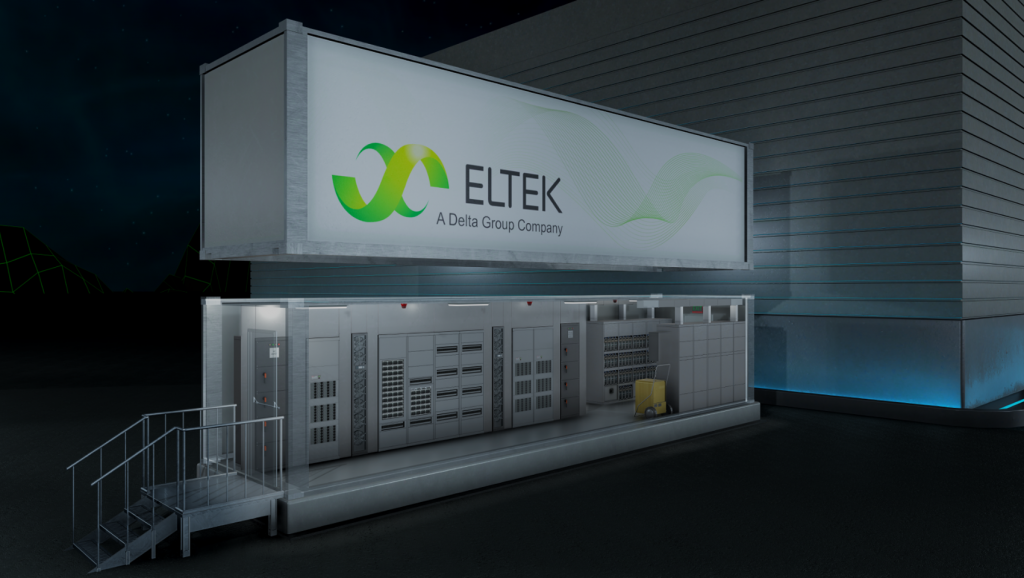 Established in 1971, Eltek is recognized within its industry as a pioneer in high-efficiency power electronics and energy conversion solutions. With an exceptional technical team comprised of engineers and innovators, Eltek has pushed the boundaries of power conversion efficiency to the theoretical maximum. Catering to various industrial sectors and critical infrastructure industries Eltek's products have a wide range of applications and solutions. Capturing those applications and communicating them effectively to prospective customers has always been a challenge for Eltek.
With a long history of working with Eltek on executing their marketing strategies across Europe, and with a shared philosophy of pushing technological boundaries, Glitch was an obvious choice for Eltek to partner up in overcoming their marketing and sales challenges.
Working closely with their head office marketing department, Glitch proposed creating a virtual reality powered showroom that invited prospective customers to explore a library of Eltek's product solutions and understand their key features within different operational environments.
"Displaying a product or solution in a VR experience is easy, creating a meaningful journey that educates the user about your brand and product leaving them with a desire to know more is the hard part."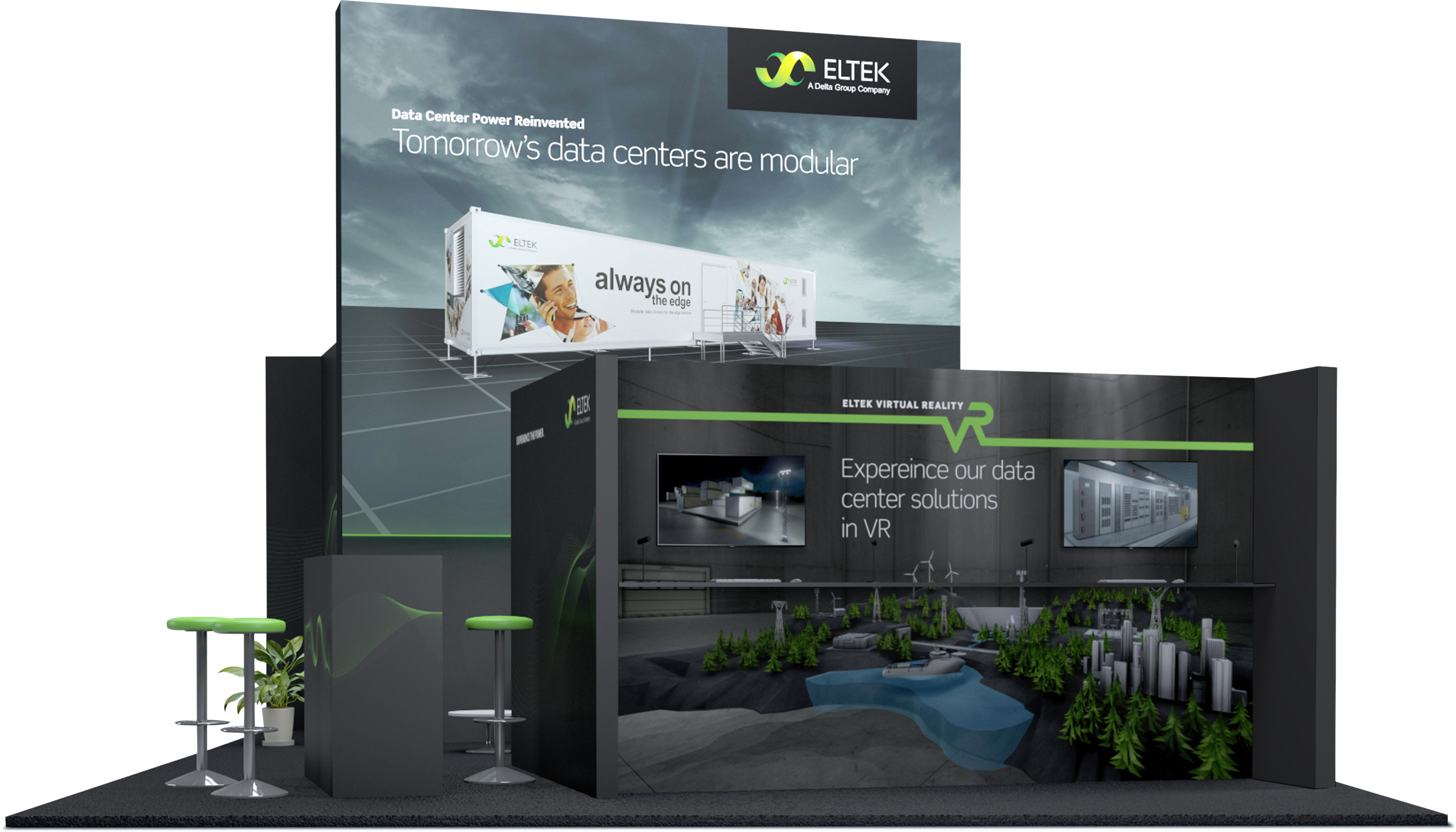 Key features
Eight unique product solutions within a single VR platform
Over one hour of interactive, narrated marketing & sales experiences
Crowd magnet at exhibitions, events & public installations
Translated organically to a client meeting sales tool
Creating the user journey
Displaying a product or solution in a virtual reality experience is easy, creating a meaningful journey that educates the user about your brand and product while leaving them with a desire to know more is the hard part.
We found ourselves going back to the drawing board several times during our concept development phase, iterating the best way to not only present Eltek's products and solutions, but find the right balance between giving the user agency and meaningful interactions within the Eltek virtual showroom while also holding their hand throughout each 10 minute experience, ensuring they got the most out of the narrative driven journey.
Creating the showroom
The Eltek virtual show room consisted of eight solution experiences, the first of which was built in early 2017. VR was still highly demanding on most computer hardware back then and required our development and 3D design teams to work closely together to create a visually rich and immersive world while ensuring each space was optimized to ensure it ran smoothly on a wide spectrum of hardware.
Interacting with the virtual world
2017 was at the very early years of virtual reality development. Very few studios had the expertise and knowledge to create fully interactive immersive experiences in VR, and even fewer understood how to deploy them successfully at events and exhibitions.
Glitch used the original Oculus Rift, in combination with the Leap Motion hand tracking sensor to allow users a seamless experience in which their hands would be tracked inside the virtual world removing the need to use awkward hand controllers. Today, hand tracking is fully integrated and supported 'out of the box' with modern VR headsets – we're proud to have foreseen that.
"We have been working with Glitch for over three years now. With their technical expertise, superb communication skills and creativity, they have helped us build a very effective marketing platform that sets us apart in our industry"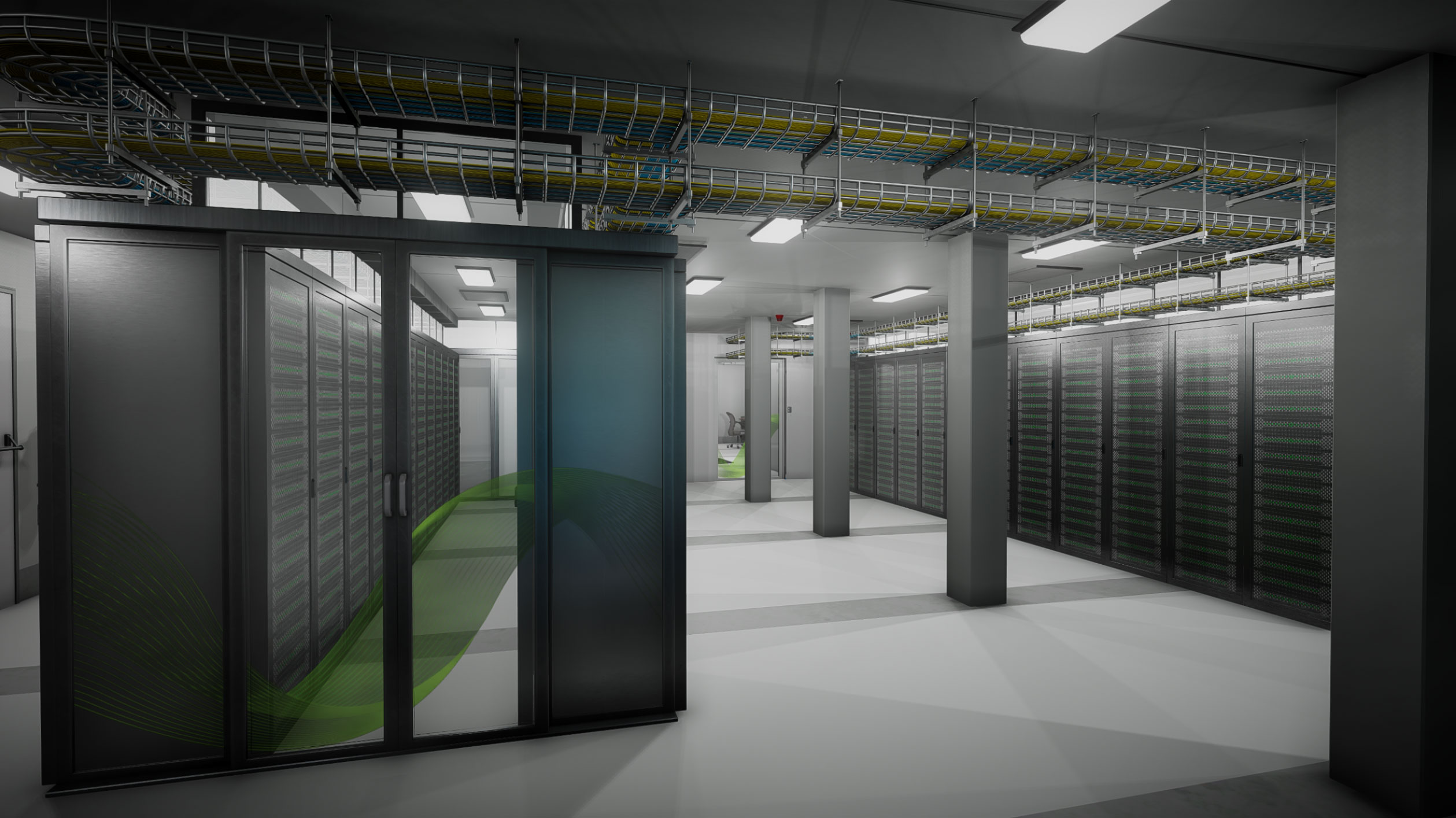 Expanding the showroom
Initially focusing on a single application solution, Eltek quickly saw the value of the virtual showroom at events and exhibitions around the world. By the summer of 2018 Eltek had commissioned three further product application experiences to be implemented into the virtual showroom and a further four were commissioned over 2018 completing the project with eight experiences totalling more than an hour of marketing & sales content for users to explore by early 2019.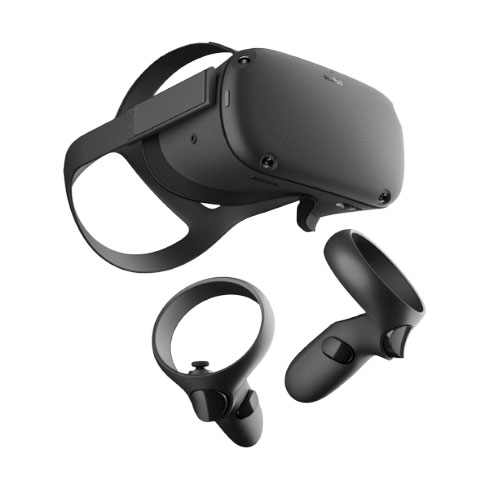 Easy to transport
Building a great virtual reality showroom for Eltek was only half the battle. Deployment of the solution needed to be quick and easy for Eltek teams around the world to be able to present the virtual showroom at exhibitions and sales meetings effectively. We explored various different transportation solutions from custom builds to hardcase boxes and finally offered Eltek an easy to carry branded padded carrying case that could be store in the overhead cabin of an airplane and contained all the necessary components.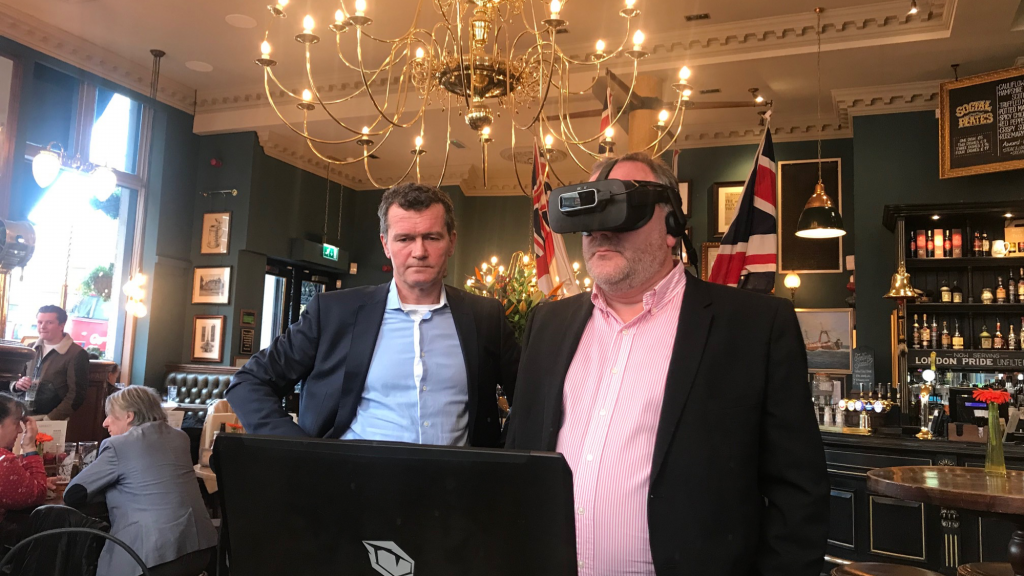 Global reach
With an initial launch in Singapore in May 2018, Eltek offices around the world quickly recognized the marketing & sales value of the virtual showroom and by the middle of 2019 eleven Eltek country offices from Australia through to Brazil had a virtual showroom kit. Since its completion Eltek has used the virtual showroom at dozens of conferences and exhibitions around the world and has supported many sales representatives in meetings with potential clients.
It was a great pleasure to work with Eltek on the virtual showroom project. It showed Eltek's commitment to truly pioneering into new technology driven solutions and we at Glitch were proud to keep pace with such an industry leader.